Hand sanitiser + memobottle - very 2020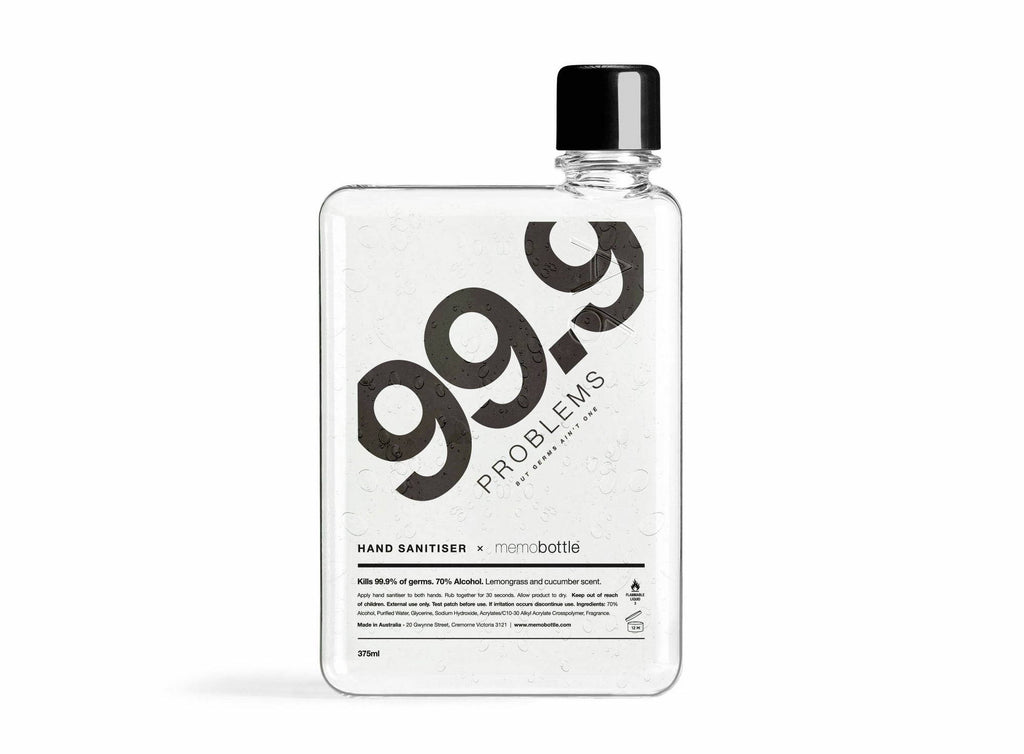 New in-store is a reusable A6 memobottle filled with hand sanitiser, the perfect accessory for 2020.
memobottle have branded it 'Our 99.9 problems' - We all have 99.9 problems right now but at memobottle we want to make sure that germs ain't one of them.
For those of you that aren't familiar with memobottle, Steel & Anchor started stocking their products in February this year. These guys are Melbourne based and are doing their part to reduce the impact of single use plastic water bottles on the environment by developing memobottle.  
The memobottle is a premium, reusable, clear, flat water bottle designed to fit where other bottles don't. In your bag alongside computers, books and valuables. 
Steel & Anchor also carries a range of genuine covers and lanyards to compliment your memobottle.
memobottle has partnered with water.org and every memobottle sold provides one person with two months' access to clean water.
For this limited time offer, the A6 memobottle will be filled with 375ml of hand sanitiser containing 70% alcohol to keep your hands germ free.
After you've used the sanitiser, give the memobottle a thorough clean (dishwasher, hand wash, or bottle cleaning tablets) and it can then be used as your day-to-day drink bottle.